THE LEADER IN TOURING FAMILY STAGE SHOWS & MUSICAL ENTERTAINMENT
STRUTZ ENTERTAINMENT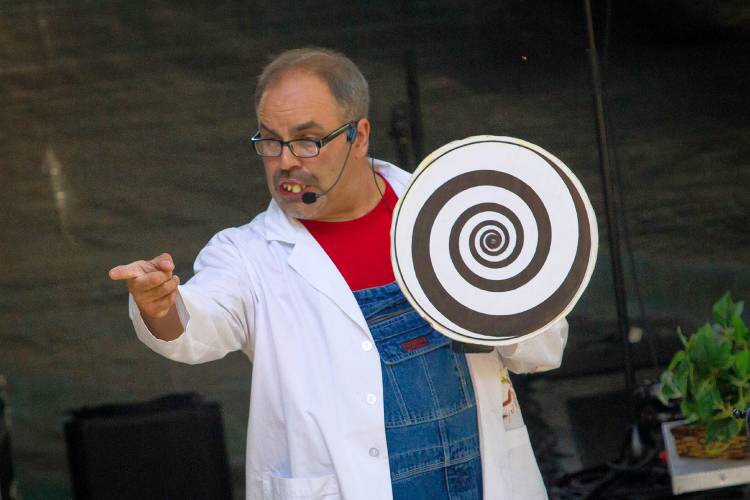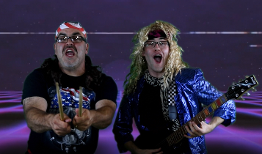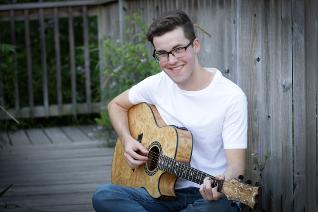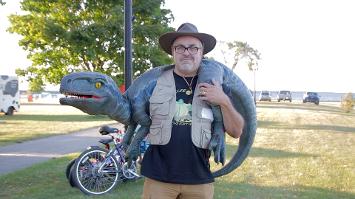 From ZANY HILLBILLIES to OVER THE TOP 80's ROCK STARS to talented GUITARISTS and even DINOSAURS - Strutz Entertainment leaves no stone unturned in the world of large venue science & music stage shows. Taking pride in being North America's LEADER in character driven science stage shows, venues such as Theatres, Performing Art Centers, and Opera Houses have all welcomed the benefits of these crowd pleasing shows that have children, educators, and families asking for more! Shows are as much theatrical experiences as science shows - featuring large stage props, costuming, strong characters, and set décor. Check out our assortment of themed science shows below to find the one just right for you, as well as other talented performers on our roster!
THE HILLBILLY SILLY
SCIENCE SPECTACULAR
This is the show that started it all! Watch as Dr. Cletus Beaker, MD takes the stage and performs all of his homemade science experiments for the audience. This show is truly a BLAST and loved by all ages!
THE ROCK 'N ROLL
SCIENCE SHOW
What happens when a rock 'n roll band show up at the wrong venue to perform a gig? Well, THE SHOW MUST GO ON, as these bumbling musicians put down their guitars and give a science show their best shot! HILARIOUS!
GUITAR SOLOIST
CHRISTIAN STRUTZ
Young and talented Christian Strutz performing all original guitar and indie/pop style music. The music is catchy, the tunes have great hooks, and his act is loved by people of all ages. A true and raw talent!
Interested in a PARANORMAL presentation for your library, museum or college? Check out our "VISITING THE BEYOND" lecture series link here!
who we are
about our company
Owner/Performer Curt Strutz has been entertaining audiences for close to two decades, delighting crowds from coast to coast in both the United States and Canada. Based out of Wisconsin, USA, he is proud to bring his productions to your venue to help educate and entertain your audiences. We strive to bring fairly priced and professional shows to your stage, and make things as easy as possible for you and your staff.
Depending on the show selected, there are ways for us to drive in our sets/props, as well as options to fly in the show (and freight the stage gear ahead of time) thanks to having multiple shows/sets. This is done to best suit your venue, as we like to try and fit our routing into YOUR schedule rather than try and fit our routed tour into calendar. Is that crazy - sure, but it is just one way we want help make this an easy experience for you!
We have recently added musical acts to our roster, and are now offering a new style of entertainment to the industry. Please check out all of our talented and seasoned shows/performers!
Check Out
our latest projects
We currently have two nationally touring science shows available. The "Hillbilly Silly Science Spectacular" has been the most popular show, with options for performing on large stage venues, as well as having a condensed version of the show suitable for the fair/festival industry. The "Rock n' Roll Science Show" is a theatre/large stage performance only and is utilized for performances on PAC type venues (or large grandstand stages at fairs and festivals). Bothshows are educational (containing STEM and science related subjects), as well as TONS of humor to make the shows fast paced and extremely interesting to watch!
We have recently added the singing/guitar talent of musical artist Christian Strutz to our roster. We are excited to start a new venture into musical representation and see a huge potential in our new artist!
Also, check out or "Visiting the Beyond" paranormal/ghost presentations - perfect for libraries, schools, and museum audiences! They are full INTERACTIVE lecture presentations!
Tech Riders and Study Guides are available for most shows.

SHIP IN THE SHoW
We provide options where we can freight in the show props/sets and fly in performers - allowing YOU to choose the exact date(s) you want to book!

DRIVE IN THE SHOW
There are options to drive in the show & cast of performers and unload the full stage set right at your facility on or just before the performance date!
customer
testimonials
We take pride in our entertainment and the quality of our work. It is the greatest honor to have both testimonials and referrals for our shows - THANK YOU to those who have done that for us!
"The Hillbilly Silly Science Spectacular is a great show for the whole family..... Learning has never been so fun."
Frank McClain
Exec. Director / Grand Opera House
Dubuque, Iowa
"Thank You for coming. You were a big success. The teachers and kids loved it. We will definitely have you back..."
Barbara Elkins
Coal County Fair Director
Coalgate, Oklahoma
"We've Had the Hillbilly Silly Science Show twice... Curt is easy to work with and his shows offer a lot of bang for the buck!"
Joe Markley
C.L Hoover Opera House / Director
Junction City, Kansas
CONTACT US (262) 271-7327
strutzentertainment@outlook.com
© Copyright www.strutzentertainment.com